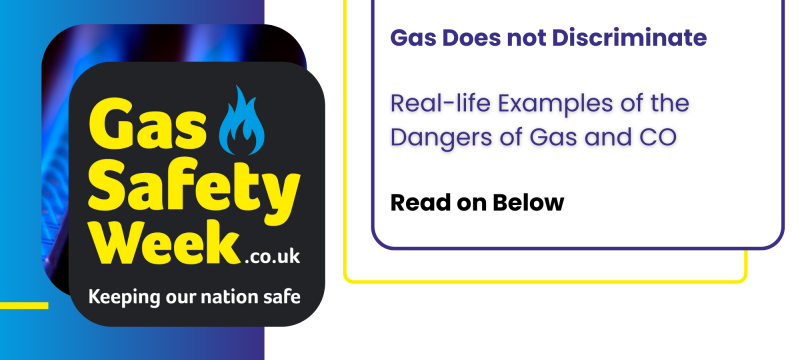 Gasway Diversity
This year Gas Safety Week is supposed to be about diversity. Gas Safe has chosen to focus some elements of this week on the variety of engineers in the gas industry.

To highlight this Gas Safety Week launched it's first ever calendar to feature Gas Safe registered engineers. The calendar showcases what makes each engineer unique, represents real voices from across the UK and demonstrates the breadth and diversity of Gas Safe registered engineers. Along with a range of gas safety tips to help inform and educate UK homeowners.

Each of engineers at Gasway and Blueflame engineers comes with their own diverse background and experience they each represent a unique, and real voice in our industry.

Every single one of them will tell you the same thing.

Gas does not discriminate, it can kill anyone.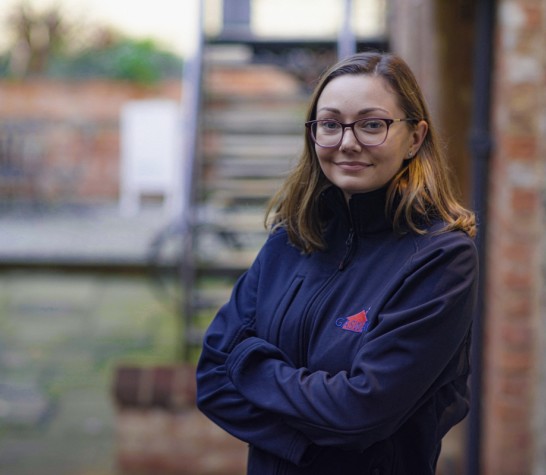 Gas Safe Case Studies
One of the most interesting aspects of Gas Safety is the sheer amount of research the Gas Safe Register does, in support of the week. Lots of interesting statistics are released around all aspects of Gas Safety.

The most interesting result of this research is the customer case studies. Gas Safe interviews real consumers for their stories about their unusual interactions with lots of different facets of Gas Safety.

The ones we have shared here highlight all of the points we have shared in our previous articles this week and show that Gas Safety can affect everyone.

Gas doesn't care about your background, age, or profession - it can affect anyone, and sometimes with devastating consequences.
The Dangers of Using Illegal Gas Workers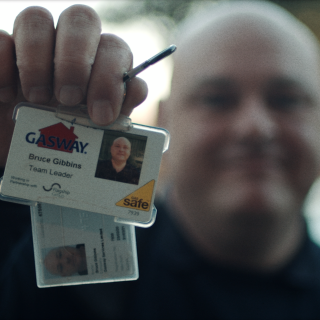 Rachel Broad and Ian Fellows employed an unregistered gas worker to remove a boiler from their downstairs toilet, install a new gas boiler in their children's bedroom upstairs, and install a duel fuel cooker in the kitchen as part of building work involving an extension of their property. Lee Lawrence from Amber Plumbing Solutions was displaying the Gas Safe Register logo on his website and business cards, falsely claiming to be registered.
Once installed, the boiler and the cooker started leaking. With the boiler not running for long before shutting down, and being smelly and noisy, Rachel and Ian stopped using it and were made to install ventilation into the room due to the smell. A Gas Safe registered engineer was then called in to make the property safe and provide a statement of the gas work that had been carried out.


Always check your Gas Workers, Gas Safe Card. Even if you have used them before
Always use a Gas Safe Engineer
It was found that the flue to the gas boiler was unsafely connected; the gas connection to the fuel cooker was also poor, with faulty connections all over the appliances. The registered engineer classified the gas work in accordance with the Gas Industry Unsafe Situations Procedure as 'Immediately Dangerous. The boiler and cooker were condemned, resulting in electrics being left undone, with very little electricity throughout the downstairs of the house. The estimated total cost of the building work including the gas work was £50,000 to £60,000.
The homeowners who were looking to sell the house are no longer able to do so. The unregistered gas fitter was charged with a 6 month prison sentence, 12 month suspension, 180 hours of community service, fined £2,385 and £5,400 compensation.

As we discussed in this article about our launch article for Gas Safety Week on the Gas Safe Register. If you are having work completed on a gas appliance in your home, ensure that they are Gas Safe.
Dangerous Gas Work can save you money, but costs lives.
Carbon Monoxide Poisoning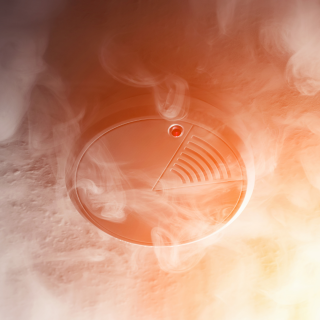 When Danielle's baby was two weeks old, their boiler broke down. The family had no heating and hot water. There had been no boiler maintenance or gas safety check since the family had moved into the house 18 months prior and no carbon monoxide (CO) alarms had been installed in the house.
When the emergency engineer visited the home, it was discovered that the boiler had been in a state of disrepair for some time. It had been leaking into the ceiling and due to a high wardrobe with things piled on top, the family had not seen the water damage. When the packages on top of the wardrobe were removed, there was a huge brown stain where the boiler had been leaking.
The engineer was surprised that the boiler had worked up until that point. He said that it had likely been leaking CO for some time. The only reason the family had not felt its effects was that the boiler was in the loft.

The family immediately ordered two CO alarms and started requesting quotes for a new boiler. The new boiler now has regular gas safety checks with a Gas Safe registered engineer and the family are a lot more vigilant when it comes to safety around their gas appliances.


Make sure you check your Carbon Monoxide Alarms and ensure the batteries are ready to go. If you don't have a carbon monoxide alarm, get one!

Carbon Monoxide can kill in minutes, and you cannot detect it any other way.
Double Check Your Alarms
Care worker, Joanne Jones, told us how she and her daughter are lucky to be alive after their boiler began leaking deadly gas. Joanne decided, on a whim, to dust down her carbon monoxide sensor and replace the batteries. She and her teenage daughter Georgia had been feeling tired for weeks and Joanne's doctor even did a blood test after she suddenly broke out in spots.
It was only after she replaced the batteries in the sensor that she discovered what was wrong – the alarm detected a carbon monoxide leak and began sounding straight away. Emergency service crews raced to their home in Bolton and they were both taken to the hospital for treatment. Tests showed that Joanne had 10 per cent carbon monoxide poisoning and Georgia one per cent.

Even if you have an alarm, check the batteries, and dust down the filter. If you have any signs of tiredness or fatigue could be a sign of carbon monoxide poisoning. But by the time you find out, it may be too late.
Gas Safety Week Continues