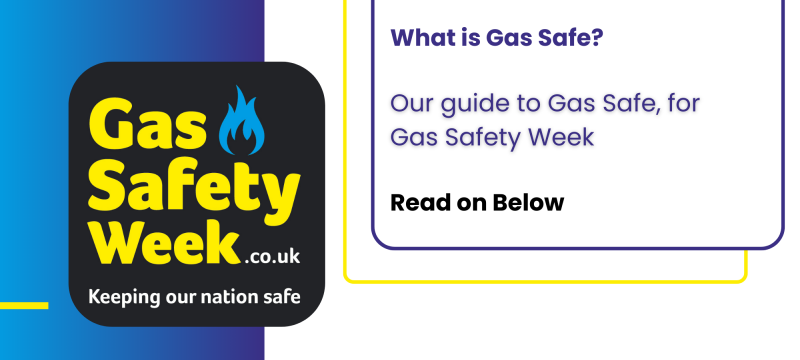 Working with gas is dangerous, getting any part of a job wrong could result in fatal consequences.

For that reason Gas work is heavily regulated to make sure that everyone working on gas is doing so safely and following correct procedure.

It is required by UK law that all gas businesses regardless of size must be on the Gas register. In order to be on the register an engineer must hold a number of different qualifications. Once registered these qualifications must be maintained each year.
Gas Safety Week
For the past 13 years, Gas Safety Week has been working with organizations large and small across the UK. In order to raise awareness of the dangers of Gas.
The consequence of gas work going wrong is lethal, and all workers within the industry are responsible for ensuring correct action is taken and everyone is working safely in every situation.
As such each year we highlight five aspects of Gas Safety, that we feel are important and share some excellent tips and advice with you.
Gas Safety is of the utmost importance and everyone at Gasway Services and Blueflame Colchester is registered with Gas Safe as it is the industry standard for operating safely.
What is the Gas Safe Register?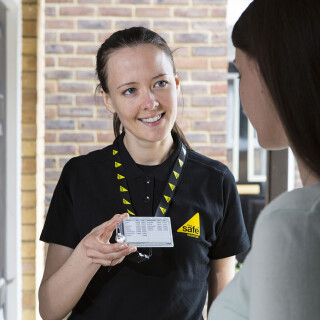 The Gas Safe register is an online accessible list of businesses and individuals, that have the correct qualifications to complete work on gas appliances.

The Gas Safe Register was created in 2009. To be on the register each engineer must complete training and assessments to demonstrate their understanding and competency of gas safety. If they pass all these tests they are added to the register.

This training must be updated every twelve months. Sometimes sooner if the Gas Safe Register changes it's standards or any rules.
What does the Gas Safe Register do?
The Gas Safe Register operates the only official list of licenced gas engineers. There are no other bodies in the UK that are allowed to do this.

The Register carries out inspections and investigations that are made against gas engineers listed on the register. Sometimes this can result in the offender losing their licence, heavy fines or even imprisonment.

While they do investigate registered engineers, primarily they investigate reports of unlicensed engineers. As this group of gas engineers operates illegally and is responsible for a number of unsafe gas work.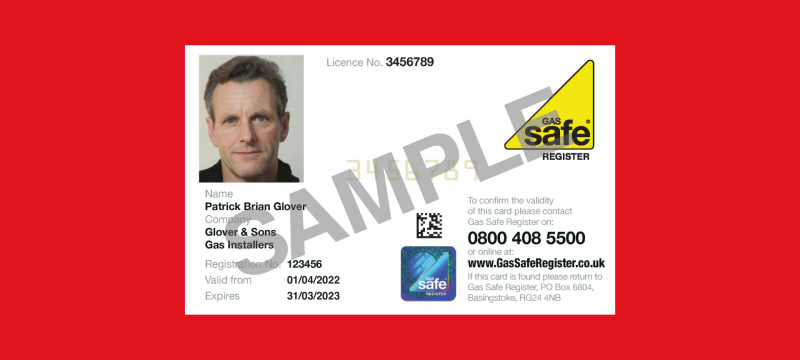 Who should be on the Gas Safe Register?
Any individual or business that works on Gas appliances must be registered. Anyone who operates and completes gas work without being registered risks multiple lives.

In 2021 1 in 3 Gas Appliances in Norwich was found to be unsafe. These unsafe appliances can cause severe problems ranging from damaging appliances to health complications and even death.
It's vital that when you have an appliance checked, maintained or installed a qualified, registered engineer completes it.
How to check if someone is Gas Safe Registered?
It is very easy to check if an individual is currently registered on the Gas Safe Register.
Head onto the Gas Safe Register
Enter the individual or business details into the box
Read the information and check what Gas Work they are registered for.
Finally, when the engineer arrives in person check their Gas Safe Card. You are well within your rights to ask to see this. Each ID card is renewed annually so, check to see your engineer's card even if you have used them before.

It only takes one incident to cause an accident. If you believe any person or company is operating on gas appliances illegally, you should report them to Gas Safe.

Gas Safe will investigate your claim and ensure that all legal procedure is being followed.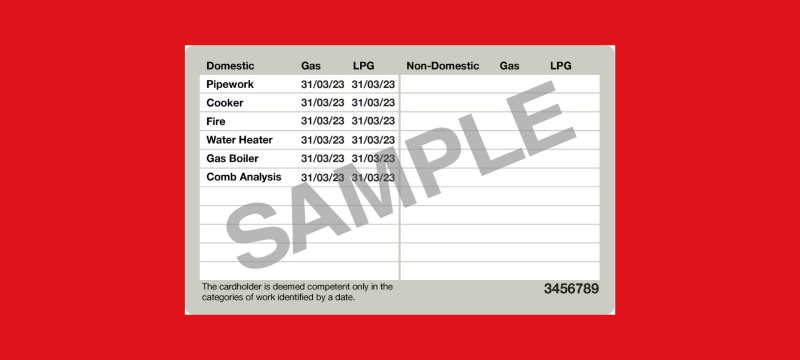 Finding a Gas Safe Engineer
The most direct way of finding a gas-safe engineer is to use the search function using your details on the gas-safe website. The "Find by location" tool is a great way of finding someone local. You can even filter via specific job profiles such as domestic or commercial to find the right engineer for you.

In-directly if you want to explore companies in a more conventional way, you can of course search for terms like, boiler installation, boiler service, boiler breakdown repair ect. For your location.

To find a company you like the look of, once you've found them you could then check their details in the gas safe register to ensure they are registered.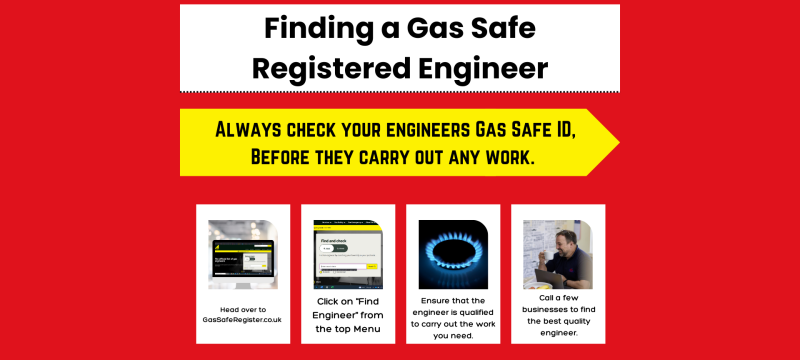 Gas Safety Week continues.