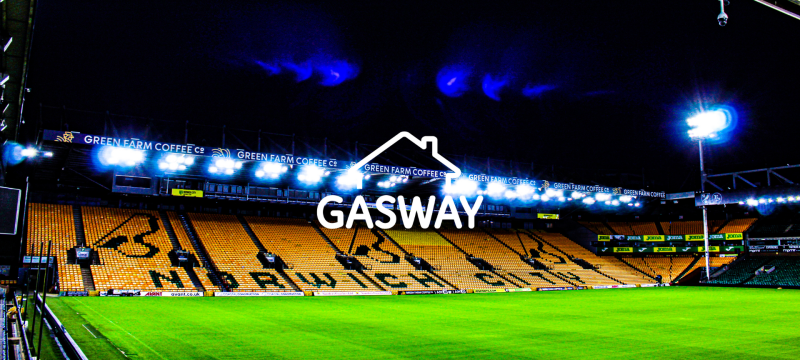 Gasway has completed a number of large commercial installations over the years, none more exciting than the installation of Carrow Road's new LED floodlight system.

The installation of this new system was completed this week, and a few eagle-eyed Norwich City fans have spotted its testing from outside of the stadium.

This new system will allow for light shows and other lighting effects before matches and potentially during concerts held at Carrow road stadium outside of football season.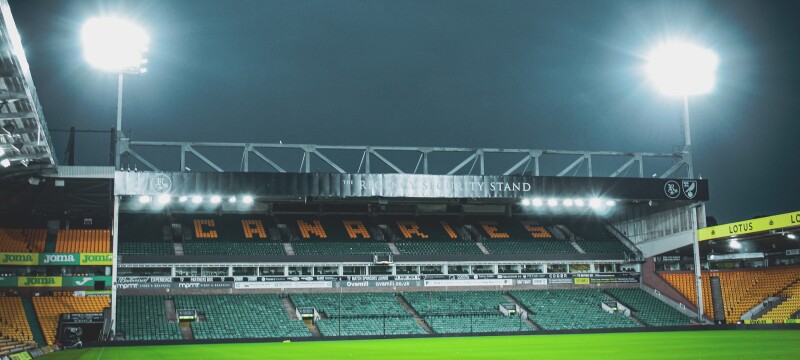 Gasway does more than just Gas Installations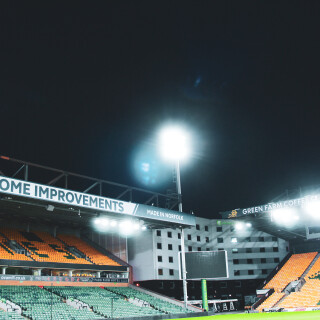 While you may not associate Gasway with lighting. We have completed a number of different large-scale projects over the years using our electrical experience.

For this project, we have installed 218 new LED Projectors, across the four corners of the stadium and across the four stands.

The installation of these LED Projectors, alongside the rewiring of existing cables and the installation of new fibre optics connecting the technical rooms took around 10 weeks to complete.
Exciting Events at Carrow Road Stadium
During this 10-week project we saw not one, but two large concerts take place within Carrow road stadium. The Killers and Elton John both saw thousands of fans in attendance and lots of additional activity at Carrow Road that had to be worked around.

Additionally, once these concerts were over, the new pitch had to be installed for the Canaries' upcoming 2022/2023 season.

All in all, it was a very fast-paced, project at a fantastic iconic, location.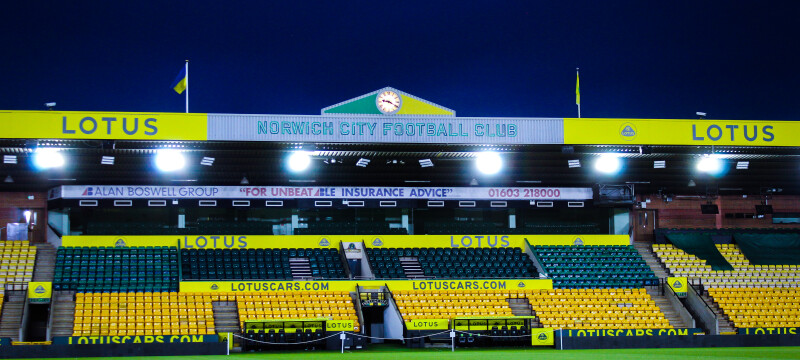 An Exciting Future for Carrow Road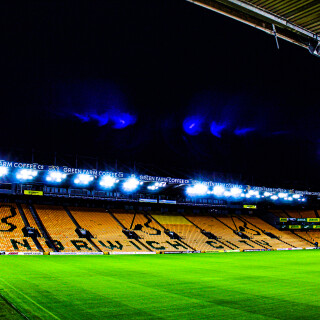 With more advanced technology, comes an even greater spectacle before matches. Stadiums like Tottenham Hotspurs & Southampton have been using highly technical light FX for the past few years.

Wembley Stadium is well known for investing heavily into its special FX lighting system allowing for, full control over its lighting capabilities in order to produce stunning set pieces during live concerts and prominent sporting events.

It is understood that Norwich City Football Club, is keeping its options open by testing the lights to see what can be done with them. So who knows what the future may hold for the exciting season ahead?