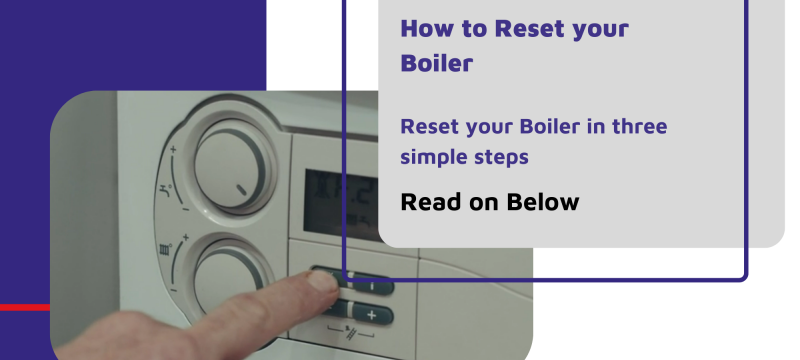 If your boiler has stopped running there is a chance you will be able to fix it from home. A boiler reset potentially might get your boiler up and running again.

Unfortunately, in many cases, your boiler will have shut down due to an underlying fault and will require an engineer to look at it, in which case we can still help.

Before you give us a call or get in touch, you should at least try his method as it could save you time and money on a callout repair.
When should you reset your boiler?
In the winter it can be very easy to notice your boiler has stopped working, as you will find your heating does not work. Outside of winter, it can be a little tricky to spot a fault.

Typically if your boiler heats up your water the first sign will be a lack of hot water. Otherwise, you will find that when your boiler develops a fault there will be a warning light and an error code on the display.
It's worth checking your boiler display a couple of times a year just in case there is something going on. This will allow you to spot any errors early, the best time to do this is when you repressurise your boiler.
If you notice anything like this it will be well worth resetting your boiler.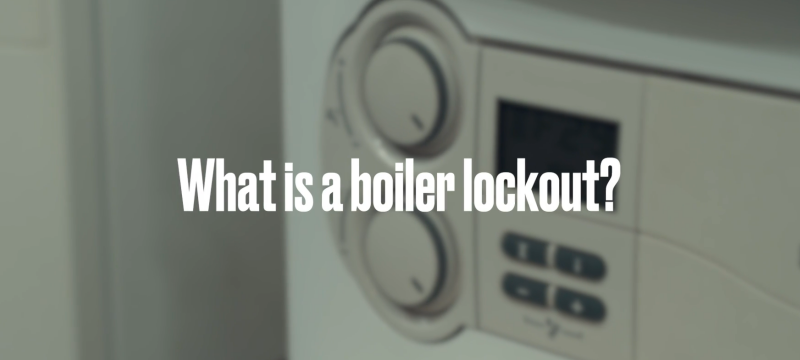 What is Boiler Lockout?
Boiler lockout is a safety measure, which is designed to prevent injury or damage. If your boiler detects a fault in the system it will lock itself out.

This is because checking on your boiler regularly is important, as identifying what is causing the fault is important.

By looking at the display you can find an error code you can use to determine a likely cause of the fault.
How to reset your boiler, step by step.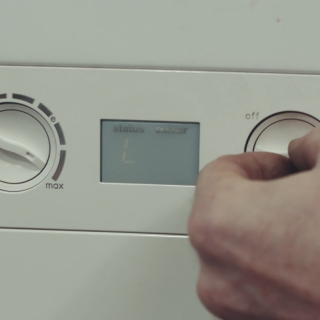 1. Firstly refer to your boilers manual, this should explain to you where on your system the reset switch is and it should also have instructions on how to perform a reset.

If you cannot locate your manual, you can look for one online by using your boiler's model number.

2. Typically you will hold the reset button for 10 seconds, however, please consult your manual first as this may be slightly different.

After you have completed this action, wait 3 minutes as your boiler will need to restart. After three minutes if you have been successful then any warning lights or error codes should disappear.
3. If this first attempt is not successful then you can repeat step 2. Please do not continue to repeat this action or keep pressing the reset key as this can damage your system and lead to costly repair work.
What do I do if a boiler reset does not work?
If you find that resetting your boiler does not work or find that you are resetting your boiler frequently you may have a fault.

Please contact a gas engineer as this fault may develop and cause further issues. It's extremely important to deal with any boiler issues immediately as they can become serious very quickly.
How to reset your boiler in one minute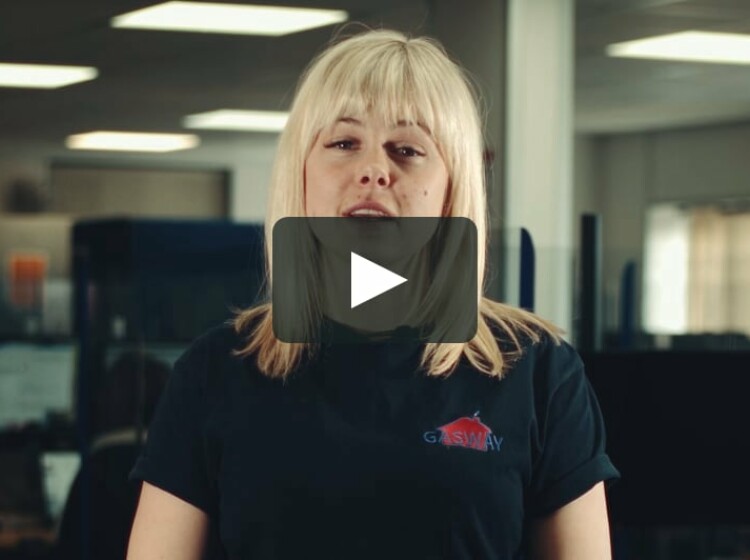 How to reset your boiler in one minute
A full guide of how to reset your boiler in less than a minute.
I want further boiler advice