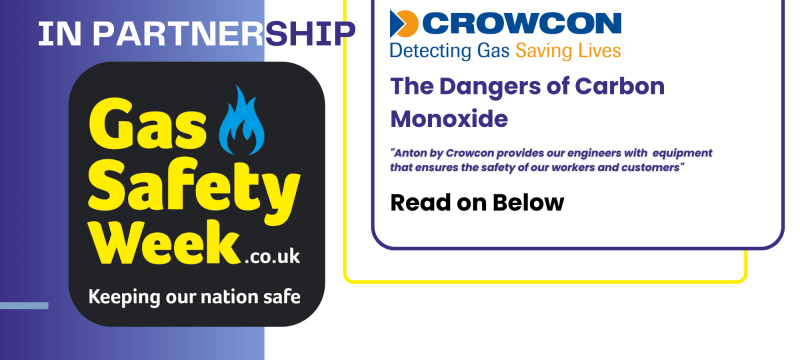 This is likely to be the most important article you will read about Gas Safety Week. Carbon Monoxide is the "Silent Killer" and one of the most dangerous aspects of gas appliances.

Unlike Gas, it's odourless and difficult to detect without specialist equipment. In today's article, we are going to cover the importance of CO alarms, other detection devices and early warning signs of carbon monoxide poisoning.
What is Carbon Monoxide?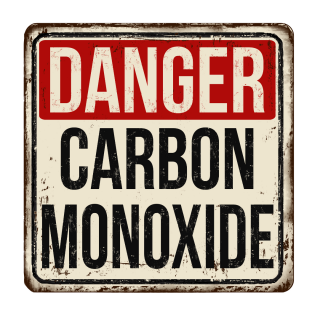 Carbon Monoxide or CO is a product of incomplete combustion. Essentially when a fuel source is not burned completely instead of forming mostly harmless chemical gasses like water and carbon dioxide. It instead forms soot and carbon monoxide.

Any device that burns some form of fuel could leak or release carbon monoxide if it's been installed incorrectly. For context, a sustained concentration of 150-200 ppm is enough to cause unconsciousness or death. This is the same amount of carbon monoxide that is produced within a car exhaust.

The average UK home has around 0.5 PPM
Why is Carbon Monoxide Dangerous?
Carbon Monoxide is highly poisonous, and flammable and causes respiratory failure, unconsciousness and even death even after a short amount of exposure.

Due to its hard-to-detect nature, many people may be unaware they have been exposed to it for months.

Symptoms of carbon monoxide poisoning include:
Headaches
Dizziness
Feeling Sick
Feeling Weak
Confusion
Chest or Muscle Pain
Shortness of Breath
Symptoms may worsen and lessen depending on exposure and in which room the leak is taking place.

Carbon Monoxide can kill, You should already have a carbon monoxide detector installed in each room with a gas appliance, please check them regularly. If you suspect a carbon monoxide leak stop using all appliances, switch them off, and open doors and windows to ventilate the property. evacuate the property immediately – stay calm and avoid raising your heart rate.
The importance of Carbon Monoxide Detectors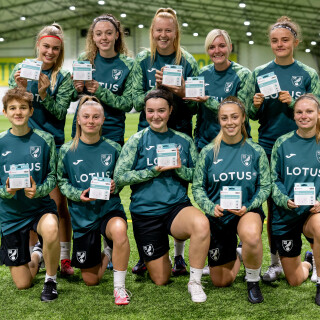 As discussed CO has no odour and cannot be detected unless you start to experience the above symptoms. Most of the symptoms are also common among everyday illnesses which makes detection even harder.

The only surefire way is to have a carbon monoxide alarm installed. These should be tested regularly to ensure they have full power and have not run out of batteries.

Aside from this system, it would be wise to look for large deposits of carbon, or soot in or on your appliances. This is a by-product of incomplete combustion.

As part of last years Winter Warmer Week supplied our Partner the NCFC Womens Team with Carbon Monoxide Alarms to ensure they are protected

Make sure you check your Carbon Monoxide Alarms and ensure the batteries are ready to go. If you don't have a carbon monoxide alarm, get one!
The Importance of detectors in the field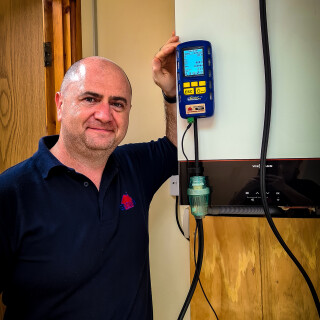 For those in the heating, ventilation, and air conditioning industry there can be a heightened risk of carbon monoxide. There are a range of specific events that are common in HVAC settings that may lead to CO exposure.

Our engineers face these risks on a daily basis and need to protect themselves from danger, becoming alert when they are exposed to carbon monoxide. We equip our engineers with portable CO alarms that tell them when they enter a high Carbon Monoxide atmosphere.
Additionally, our engineers are equipped with high-tech, flue gas analyzers, which provide accurate readings of the atmosphere and appliance performance.

Crowcon provides Gasway with the Sprint Pro a 7-in-1 tool they are reliable, multi-purpose tools that not only ensure the safety of our workers and our customers. But also allows our engineers to carry less equipment and work more efficiently.

Not only can they detect gas leaks, but check the temperature, pressure, and tightness of your boiler. Alongside a lot of other industry-centric features.

These highly accurate tools allow our engineers to detect even the smallest leak on an appliance long before it may affect you.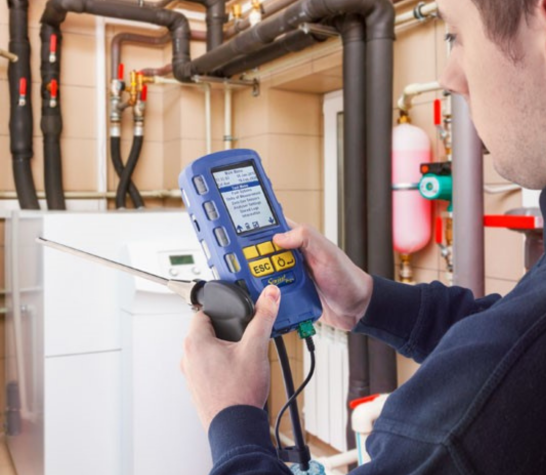 Why you should have your boiler regularly serviced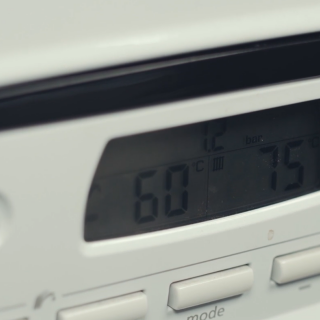 So far this week we have discussed the importance of finding a Gas Safe Registered engineer.

The best way you protect yourself from Gas leaks and carbon Monoxide is, preventative action,

Our friends at Crowcon say "Preventative action is key- Preventative action is needed to ensure safety- Preventative steps empower individuals to take action against the risk of carbon monoxide"

Aside from fitting a carbon monoxide detector the best action our customers can take is having your boiler regularly serviced, ensuring that any faults it might be developing are caught early. As we have discussed carbon monoxide is odourless and difficult to detect.
Annual Boiler Service Preventative Maintainance
An annual boiler service is essential for keeping your home's central heating systems running smoothly and safely. Additionally, it is a requirement of your manufacturer's warranty that you get your gas boiler serviced once a year.

When your boiler is serviced our engineers will use, a flue gas analyser to make sure that your boiler isn't leaking, It should pick up on even the smallest leak, allowing your engineer to tighten or repair any fault, ensuring you are safe year-round.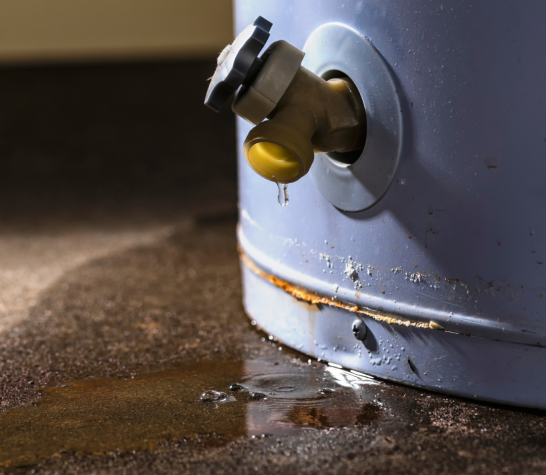 Get a Gasway Cover Plan, and get a free annual boiler service

Enjoy peace of mind for as little as £22.99 a month

Get your Cover
Detecting Gas Leaks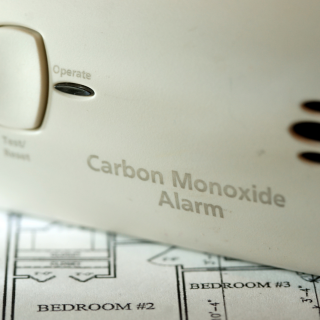 While Carbon Monoxide is odourless detecting gas leaks is far easier. Natural gas doesn't actually smell, however, the gas supplied to your home has been altered and given a distinctive smell. Gas companies add a harmless chemical called mercaptan to give it this distinct smell.
Gas Danger Signs:
The smell of Gas, or Fumes
Scorch Marks, Large amounts of Soot.
If you Smell Gas
If you Smell Gas Suspect a Gas leak or have any serious concerns about the stability of your boiler, call Emergency Gas Services as soon as Immediately. Do not turn any appliances on or off, as the spark may cause an explosion.
England: 0800 111 999
Scotland: 0800 002 001
Wales: 0800 002 001
Northern Ireland: 0800 002 001
Gas Safety Week Continues