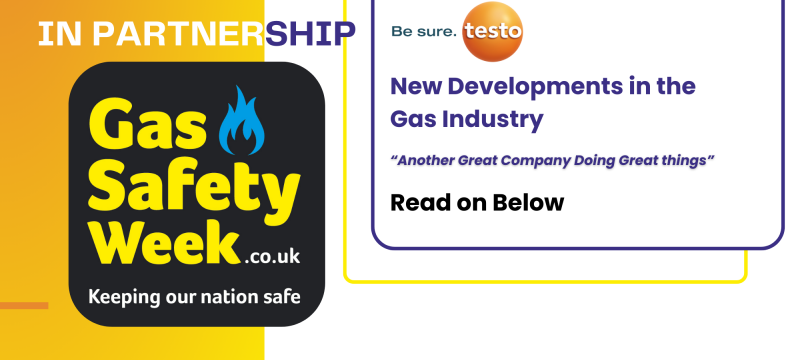 Another Great Company Doing Great Things
Recently we have invested in more Flue Gas Analyser from Testo. Testo is not only a trusted name in the field of gas analysis technology. But also supply a range of professional measuring devices for the pharmaceutical sector, food safety sector as well as many other industries.

For our field engineers, they have introduced a range of innovative Flue Gas Analysers that are setting new standards for precision, efficiency, and durability
The Testo 327-1 Flue Gas Analyser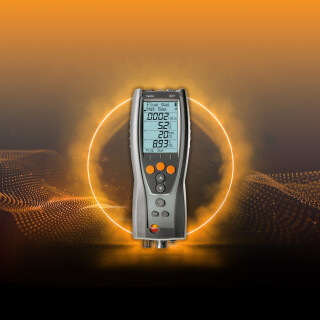 In particular, our Engineers have been using this model of Flue Gas Analyser in the field. It measures O2 & CO, The analyser stands out on account of its easy menu navigation and ergonomic housing as well as its durability.

It's very clearly built to last, We've not had them for long but we are sure they will stand up to our engineer's vigourous work week, for a long time.

Finally and most importantly It can precisely read atmosphere, temperature, and pressure: allowing our engineers to see even the slightest of changes to your boiler. Making them hyper-aware of any risks or faults your system may be vulnerable to.
Autumn Offers On (1.9.2023-31.12.23)
Free Engineer Backpack, worth over £59 with Testo 300 flue gas analysers
Free Engineer Tool Bag, worth over £49 with Testo 327 flue gas analysers
Don't miss out on the Autumn Offers; equip yourself with Testo Flue Gas Analysers and be at the forefront of gas safety.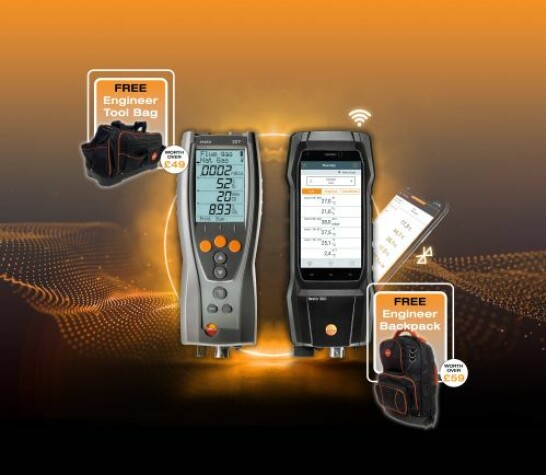 The Testo 300 Flue Gas Analyser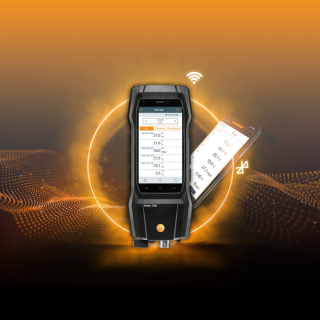 Our Commercial Engineers, are equipped with something a bit more specialised. The Testo 300 Flue Gas Analyser
The Smart-Touch display responds immediately without any delay. Much like a smartphone. This allows for intuitive operation. A useful feature when working on complicated installations that need to adhere to tight deadlines. No time is lost fiddling with the device.

Additionally, the ability to connect up to 4 smart probes via a USB dongle, allows our engineers to simultaneously monitor multiple parameters, allowing for comprehensive system analysis. Which is key when working on larger commercial plant rooms.


The importance of new technology in Gas Safety
In our launch article for Gas Safety Week, we emphasized the need for vigilance in ensuring the safety of gas installations. Shockingly, all of the gas boilers combined in the UK produce more than 220% more toxic gases like CO2e and 863% more NOx than all the UK gas power stations combined (Source: Possible.com, 2021). As environmental awareness grows, it becomes increasingly essential to manage boilers efficiently. Implementation of new technology such as the Testo Flue Gas Analysers empowers Gasway and Blueflame engineers to do just that.
Nitrogen oxide (NOx) emissions pose a health risk, and regulations are in place to protect workers. The Occupational Safety and Health Administration (OSHA) has set limits of 25 ppm of nitric oxide during an 8-hour workday and 5 ppm of nitrogen dioxide in workplace air (Source: atsdr.cdc.gov). Compliance with these limits is crucial, an precision instruments like the units that Testo has manufactered aid in achieving this goal.
The Future of Gas Heating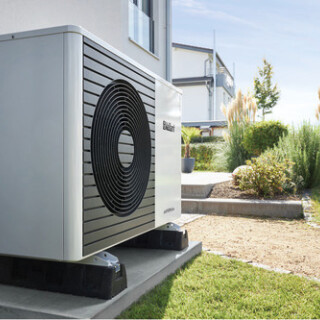 In a world where gas heating is evolving, Renewable technology is becoming more prominent in the average UK Household. Government plans indicate that from 2025, new build properties will feature heating systems powered by renewable energy, such as heat pumps and electric boilers (Source: heatable.co.uk). Biomass boilers may also find a place in some cases.

This shift towards cleaner and more sustainable heating solutions will require potentially even more precise instruments to ensure that the units are running safely
Hydrogen Fuel
Hydrogen gas has emerged as a promising contender in the quest for sustainable energy sources in the United Kingdom. Green-manufactured hydrogen, produced using renewable energy sources such as wind and solar power, offers an eco-friendly alternative to fossil fuels.

This hydrogen can be used in various sectors, including transportation, industrial processes, and importantly for our sector heating homes. You can already purchase a Hydrogen Blend Boiler from certain manufacturers, which are already set up to burn a mix of natural gas and hydrogen without it damaging the boiler.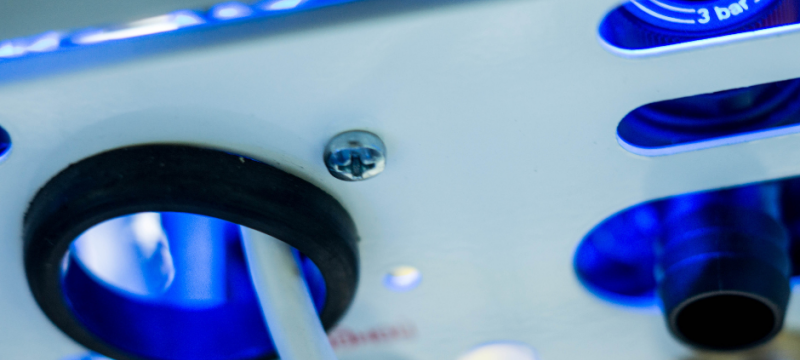 Potential Risks of Hydrogen Gas in UK Homes
Hydrogen gas does look promising as an alternative to burning natural gas, and would very much stop the Gas Boiler industry from dissolving to obsoletion over the next twenty years.

However Hydrogen is highly flammable, and its properties differ from natural gas in a way that means it would be highly risky to use it in our current systems, at their current standards. If we switched to 100% hydrogen Gas.

In order to mitigate these risks, heating systems and pipework would need to be installed and maintained to a much higher standard.

It would be even more important for homeowners to be aware of the safety precautions and for professionals to receive high-quality training in hydrogen technology.

Additionally, the technology that engineers would need to utilise in the field would need to be top-of-the-line and calibrated to a high standard in order to deal with the heightened risks in transitioning to this new technology in the residential sector.

These challenges underscore the importance of comprehensive safety regulations and guidelines as the UK transitions to hydrogen as a residential heating option.

As always in the field of Gas, safety must remain the top priority when adopting new technology.
Gas Safety Week is Over.