What Happens During a Boiler Installation?
A full guide on what to expect during your new boiler installation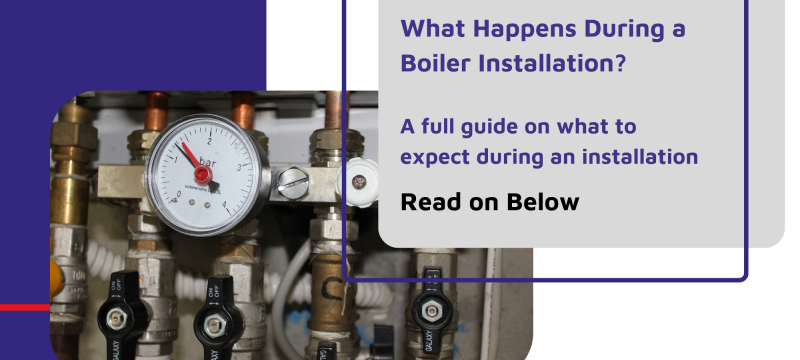 Commissioning a new boiler installation can seem like a big undertaking. It may seem like having a new boiler installed is the most stressful process in the world.

Especially in an emergency.

Because of this, we have put together a guide. So you know ahead of time exactly what to expect.
When to Have a New Boiler Installed
The main two reasons people choose to have a new boiler installed is either due to a system failure or because of the age of the system.

As we discussed in our energy-saving tips, boilers' efficiency drops dramatically with age. After 15 years of use the cost of running is so unbalanced you are likely spending around £300 extra per year on running costs.

Catching a system failure early could mean the difference between needing an emergency repair in the middle of winter, or having your boiler changed at your leisure in the warmer months.
Why Boiler Maintainance is Important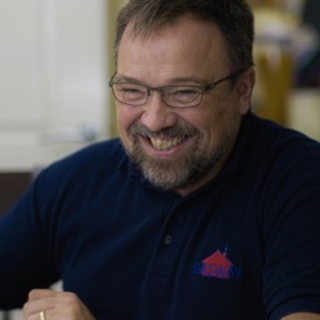 As discussed having your boiler checked regularly by a professional can help you catch system faults early.

It's also necessary to maintain your boiler's warranty and could save you from replacing your boiler altogether.

Over time small system faults can build up, If left unchecked they can cause your boiler to fail.

An annual boiler check would have caught a small fault early and remedied it.

Better still, boiler cover plans cover emergency call-outs and include an annual boiler service.
Different Types of Boilers
There are three different types of modern boilers.

Combi Boiler: Short for combination boilers, combi boilers are the most popular boilers in the UK and often the most efficient. They provide the heat for both your central heating system and hot water, instantly and on-demand. It's just one unit that doesn't take up much space and won't have an external water tank.

Regular Boiler: Also referred to as traditional or conventional boilers, regular boilers will have a separate water storage tank and - very possibly - an additional cold water tank in the loft of your home. They're likely to be more suitable if two or more bathrooms in your home are likely to be in use at the same time or if your household water pressure is low.

System Boiler: Most of the components for generating heat and hot water in a system boiler are built into the unit, so they only require one external tank for hot water storage with no additional tank in your loft necessary, making them more suitable for homes with less space or those with inaccessible lofts.

There are a few other types of boiler that you may already have in your home, however many of these are considered out of date and can no longer be maintained or updated like for like.

Choosing the right boiler for your home will depend on many different factors, typically it is easiest to upgrade your boiler with the same type. However, changing your system type can sometimes be beneficial.

Finding the best boiler for you is easy, you can book an expert to survey your home. Or you can use our online quote tool to find the best boiler for you in minutes.

What to Do Before Your New Boiler Installation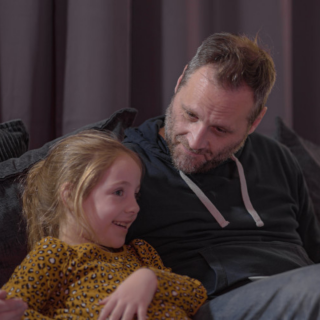 Before your installation begins your engineer will need to check your water pressure, your radiator as well as the position of your flue and radiator.

With this in mind, it would be a good idea to clear the area around your boiler and radiators, it's also a good idea to make sure there is a clear path to the front and back door.

Finally, the engineer on the day will likely have to remove old boiler parts, these can take up a fair bit of space. It may be a good idea to have in mind, an area where these parts can be placed temporarily before they are removed and disposed of.
How long does it take?
This depends entirely on the work being completed, for example, if you are having the same or similar system installed this could take a day.

If you are having additional pipe put in, drastically changing your system or perhaps having an air source heat pump installed this could take a day or two to be completed.
What happens on the day your new boiler is installed?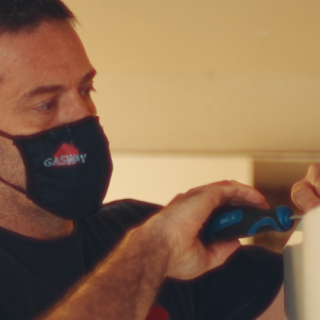 Your engineer will get on with the work as best as they can without disturbing you. However, if you are at home on the day of the installation you may experience some minor noise disturbances as parts are moved or drilled.

Additionally, water may be unavailable during parts of the day so it might be worth having some bottled water to hand.

If you are not at home while the installation is taking place please make sure you are contactable. While the engineer shouldn't need to contact you, if they must it's best that you are easy to contact.
What happens to my old boiler?
Gasway will remove your old boiler and recycle it, we will also take away all packaging from the new boiler and leave your home clean and tidy.

If you are using a different company, in order to safely remove an old boiler a company must have a waste carrier licence.

It's best to enquire while making your booking as to whether they are able to dispose of your old boiler, otherwise, you will have to arrange the disposal yourself.
How Much Will My New Boiler Cost?
As discussed every installation is different. However, we have made finding out the price of a new installation easy.

We want to make it as easy as possible to find the right boiler for you without throwing hundreds of different boiler prices your way.

You can either book to have an expert survey your home, they will provide a custom-made quote for you, using their knowledge and tool kit alongside.

Or if you can use our online quote tool to quickly get a suggestion and a quote for an ideal boiler for your home. You can even reserve it and pay online.