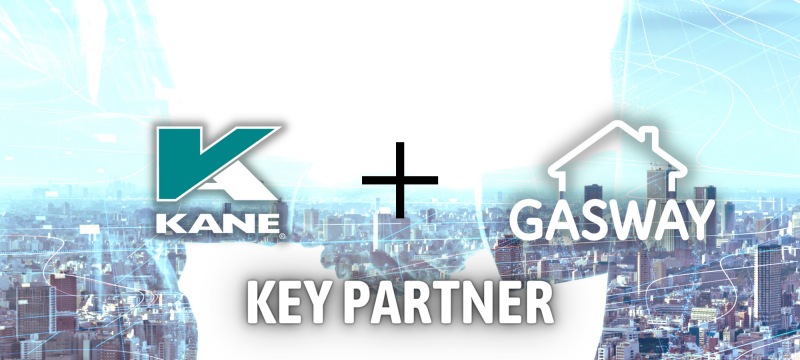 Our partnerships with several of the UK's leading instrument manufacturers. Our absolutely essential to the running of Gasway Services LTD.

Kane are of those key partnerships, we currently use over 100 pieces of Kane test equipment in the field. Mainly we use Flue Gas Analysers, but we also use Voltage and Continuity testers.
Who are Kane?
Kane are a second-generation family business that have been in operation for 60+ years. They make Boiler and Exhaust Analyser equipment. Supplying it to customers in over 40 countries.

Each of their instruments, be it a Flue Gas Analyser, Leak detector or Temperature reader is supported by outstanding service and support with Kane Care.

They are the UK's only portable analyser supplier with UKAS gas certification for analysers measuring O2, CO & NO
The Importance of Flue Gas Analysers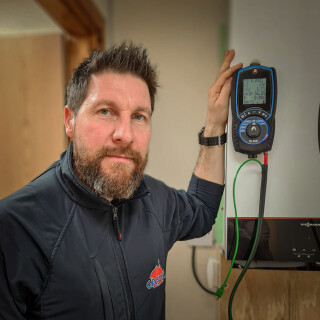 Flue Gas Analysers are incredibly intricate pieces of equipment. Also known as combustion analysers, they can measure the products of combustion from fossil-fueled equipment such as heaters, cookers, fires and boilers. Additionally, they can measure air quality in rooms and buildings.

This is commonly used to detect levels of carbon monoxide in and around a gas appliance. Especially when we are completing Boiler Installations, Boiler Services and Boiler Repairs.
Our engineers are equipped with Flue Gas Analysers to ensure the safety of our customers and themselves while working with gas.

Carbon Monoxide is a colourless, odourless and tasteless gas, that is responsible for killing over 50 people a year, mainly from poorly installed or serviced appliances. So it is highly important that these checks take place, with the best equipment available.
The importance of Voltage and Continuity Testers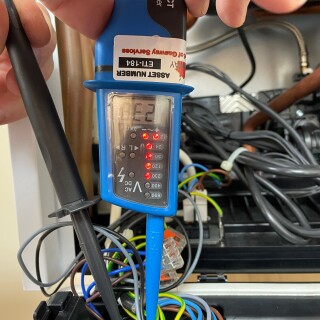 Voltage testers are used to determine if a circuit breaker needs to be replaced. Continuity testers are used to determine if a circuit breaker is working 100% correctly.

Both of these tests are important when working with electrical equipment, especially boilers and other heating systems. They can be used to very quickly investigate whether a circuit or system is working operating correctly, or if it may potentially be dangerous.

Voltage and Continuity Tests can be used to determine the overall quality of the components and soldering within a system.
On systems that have been running for over 10+ years for example boilers. The quality of these components may have degraded, and knowing which ones need to be replaced or repaired through a service can save a heating system from large-scale breakdown. This can save the unit from being replaced in its entirety.
Why Kane International?
As we mentioned in our article on the Kane website:

"We prefer using Kane analysers due to their precision when commissioning a boiler. Our engineers find Kane flue gas analysers user-friendly, and you can always trust Kane's customer support to do the right thing.
"The flue gas analysers are very well-priced and they always provide prompt customer and calibration service of our equipment."
Kane provides excellent technical support with all of its products, which ensures that any fault with the equipment is resolved quickly. The 10-year warranty for any KANE analyser, annually serviced by Kane is a great warranty, allowing us to invest in quality technology for the foreseeable future.

Kane has been in the business for 60+ years and we look forward to working alongside them as Gasway Services and Blueflame continue to grow.